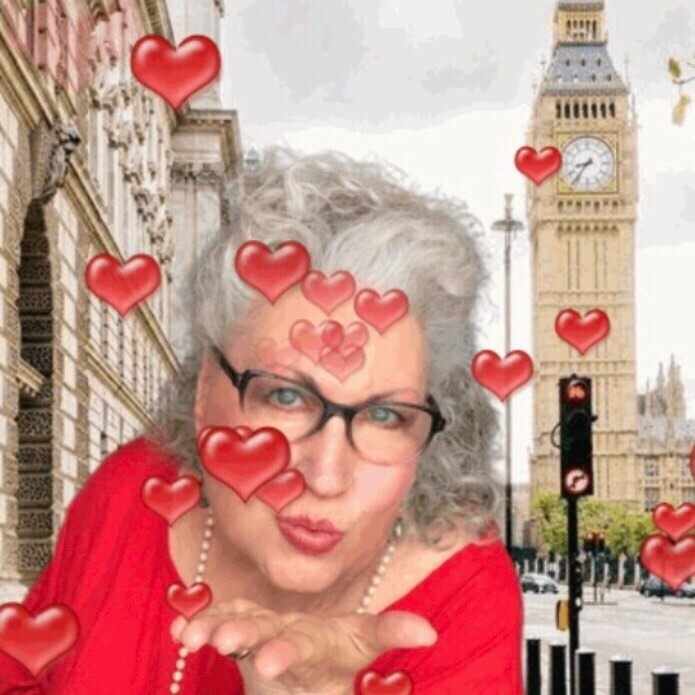 Hi, I am Geli Heimann, a.k.a. The VintageOrchid ....
(and also 'Crone Fleur' 🤫)
Welcome from London, England ♥
Welcome to my feel-good, uplifting inspired notes for inspiring sage WiseWomen, modern day crones and those who love them.
Welcome to your joyful pursuit of passion, healing and flourishing!
Welcome to my blog, musings, diary, journal, log-book, autobiographical sketches ... whatever you wish to call it.
I love to share my life through this medium for you to be cheered on, encouraged, entertained, thought provoked, and at times amused.
When you stop by, you can expect pieces of my perspective on conscious ageing, mindful living and eating, mature beauty, reminiscing and/or dreaming about travel - excursions - fun escapes (has its own area on this website), culinary outings (also has its own area on this website), plus my perspective on creating a mosaic of life with all its various challenges inspiring hope, healing and joy ... with touches of art and at times whimsical creativeness.


Along the way
I love along the way. My gift to you, my stories, are just like delightful colourful sea glass, with a history of broken glass tumbled by waves and currents of life, weathered and ground until the sharp edges are smoothed and rounded.

It is my intention that my sea glass life stories and musings inspire you to discover your own life gems, and then 'frame' them in your chosen way so that your own life experiences become your jewelled wisdom crown.