What is the secret? Multiple Sources of Income (MSI)
…. and NO! that does not mean taking on a second or third job!!
This is a fundamental principle that all wealthy people follow: Multiple Sources Of Income (M.S.I.)
This means you can multiply your present income, providing service beyond that which you are currently providing … the best is to leverage yourself!
It's a professional career, but on your terms.
So, if you finally want time and money freedom, I invite you to consider adding Network Marketing to your portfolio.
It is a M.S.I. with a new dimension of fun, excitement, which will also allow you to create a collaborative community of likeminded sisters … of course it's also hard work … but as the saying goes, "You Choose Your Hard"
It's hard to work enormous amount of hours, taking on any client that is really not your best, just because you need the income from that client. It is hard to be worn out, yet see no light at the end of the tunnel when it comes to retiring, with no hope that changing in our current uncertain financial climate …
It's also hard when people cannot see, or choose not to see, that Network Marketing is the business of the future, that success is very possible, provided you learn new business strategies, are coachable, and willing to consistently apply the knowledge gained from what I call a Network Marketing Business School, I will mention later.


HERE'S HOW TO WORK WITH ME TO START YOUR ESSENTIAL OILS BUSINESS,
OR ADD ESSENTIAL OILS AS A M.S.I. (MULTIPLE STREAMS OF INCOME)
TO YOUR EXISTING BUSINESS.
Before we can go any further, I invite you to do some heart-searching consideration!
You see, Network Marketing is a hugely misunderstood and misrepresented business. It is NOT a get rich quick scheme! You can't just dabble in it for a few hours a week, or treat it like a hobby and expect to be a millionaire!
What people don't tell you is, that it takes serious commitment, hard work, sacrifice, emotional upsets as people who are the closest to you don't understand the real power of this industry, investing in yourself, being willing to learn a completely new method of doing business and leadership, being willing to be teachable and coachable, and being willing to take 100% responsibility for YOUR own success!
You see, I much rather discourage you from embarking into this business. I am real, I am honest with you. This business is not for everyone! It is simple but definitely not easy … why, because to be a success YOU have to change who you are today, this is a personal growth path! To become a Diamond is a tough road … not physically, but mindset wise.
To become a success takes uncompromised love, compassion, and dedicated servant leadership, where you need to leave your ego at the door. It is 95% mindset and 5% strategy and execution. That 5% is huge, oh yes, make no mistake! …. taking more than just a few hours a week!
To become a success, means working on yourself first and foremost; it means working with your team and helping them grow to become the stars they desire to be. For that, you need to be committed to your own growth. It is conscious, present and aware transformational leadership. There are challenges, joy, laughter, and the collaborative bond within heart-centred sisterhood circles. When you help your business partners who are also your soul sisters to become leaders, when you help a team member become a financial success for them to have hope again, thus impact their family; when they rank up in their business … trust me, you will shed tears of joy!! There is unspeakable delight and gratitude seeing your business partners and soul sisters rise up and maybe even become better than you!
It is so very much worth it!
BUT, can you handle that path? Are you willing to go back to school, or what I call the Network Marketing Business School?
Are you highly motivated to succeed and in so doing change the world around you for better?
Do you have a no-excuses, do-what-it-takes attitude?
Are you excited about inviting in more abundance, creating financial stability and even financial freedom for yourself and others?
If so, you might be a fit to join my team of transformational leaders who are creating residual income with Young Living.

If this M.S.I. Network Marketing Business with Young Living Essential Oils is not a good fit for you, that is not a problem! You may find that being a customer or wholesale customer is better for you. You still get my service!


Are you ready to start this journey into financial freedom, stop trading time for money, and investing your resources into a residual income stream that will pay you for years to come, WITHOUT always requiring your physical presence? Even better – you can easily integrate Young Living into what you're already doing in your primary business.
Then I would like to invite you to take your first steps. Register here: Young Living + my mentorship + MLSP (My Lead System Pro)
MLSP is the outstanding Network Marketing Business School I mentioned earlier.
♥
Reasons for adding Young Living to your portfolio:
Young Living's system for growing the business is tested and proven – many leaders make high ranks in 24 months or less.*** disclaimer below *** In addition, you'll learn new, duplicatable strategies especially with MLSP that work to grow your business online.
Proven training systems especially from MLSP! In addition, Young Living provides tons of FREE oils education and business education.
Fits in with what you're already doing – i.e., your primary business. You'll learn how to leverage what you're already doing to create an additional, lucrative revenue stream.
The time is now to learn how to invest your time and energy in a way that will pay you back down the road. Build a financial pipeline, instead of "hauling buckets."

Do You Think You Might Be A Good Fit For Our Sisterhood Team?
Please Contemplate These Questions…
You Already Have What It Takes To Succeed.
If You're A Big YES To Those Questions, You Also Have The
Willingness To Succeed!
Here's what to do next…
CLICK HERE to go to my Young Living website and get started right away with a New Business Essential Kit. Then, set up your Loyalty Rewards Subscription. (Required for commissions. You can always change it later.)
Once you've registered, send me a note at AromaChiLife@gmail.com letting me know that you're joining us as a Brand Partner!
I will add you to the appropriate mailing lists and Facebook groups at that time.
Still have questions? Simply email me at AromaChiLife@gmail.com!
Warmly,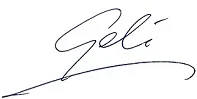 You are here to experience greatness, and enjoy greatness,
and to activate your greatness, and bring out the greatness in others.
THIS BUSINESS IS FOR PEOPLE WHO LIKE HELPING PEOPLE
"THE RICHEST PEOPLE IN THE WORLD BUILD NETWORKS …
EVERYONE ELSE IN THE WORLD LOOKS FOR WORK!"

~ Robert Kiyosaki, Millionaire, Author, Coach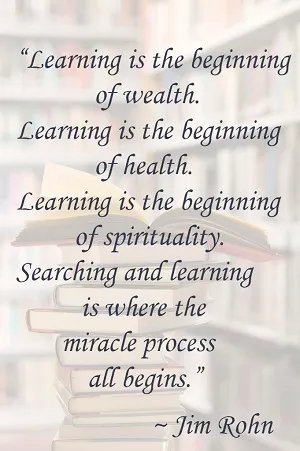 If you want to do well and succeed in becoming a professional business owner, you need to attend your own 'business school'. The BEST business school to attend for online marketing, ATTRACTION MARKETING is MLSP (My Lead System Pro). It's like an online university training you to become the best in online marketing. It's a step-by-step system with everything you need to be the success you dream of …. from basics to high earning professional.
For starters, the network marketing industry as it was in the 70's, 80's, 90's has changed! The industry has learnt from the flaws and errors that have happened before. This is a new era.
Network marketing is fast becoming THE business of the future in a global economic crisis and change.
YOUR SAFETY NET FOR GOING INTO BUSINESS FOR YOURSELF
AS A TRANSFORMATIONAL NETWORK MARKETING PROFESSIONAL
IS TO GET ROCK SOLID, PROVEN, STEP BY STEP BUSINESS TRAINING
THAT TEACHES YOU HOW TO CREATE INCOME. PERIOD. MY TEAM LEADERS ARE EXPECTED TO STUDY WITH MLSP!
The good news is, with network marketing you are building your business supported by a team and community of those who already are succeeding. Provided you are teachable, you have the opportunity to earn as you learn.
The videos below are tasters to give you an overview of the possibilities to build your own solid business in Network Marketing. I carefully selected them, and would ask you to take the time and watch all of them.
Please feel free to contact me if you have any questions.

I highly recommend that you watch this video!