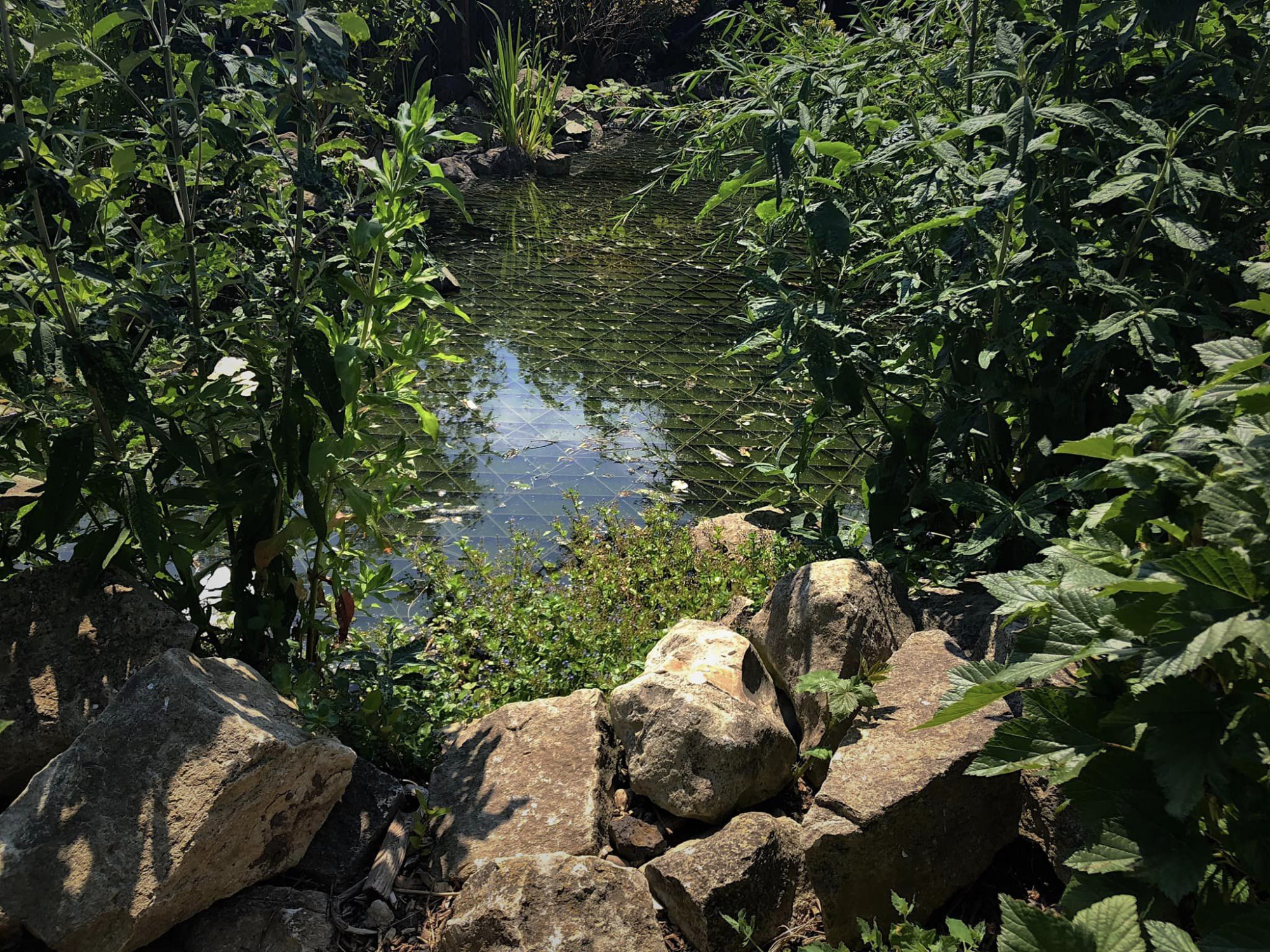 I really had no idea what to expect driving past by a gated area with the sign "Edible Garden & Saturday Market"
So, today I decided to leave the car at home, walk there and explore.
The weather here in London today was spectacular. Really nice and warm June weather (30'C), sunny, almost cloudless sky. It was inviting to explore.
They grow vegetables, herbs, fruit trees, fruit shrubs. Produce is available every Saturday inside the community mini market. They don't sell the produce, people give a donation for what they think it is worth.
I asked the guy (with the hat in the pictures) how he deals with snails and slugs and other pests and creepy crawlies, something I find very irritating in my own little urban garden.
In a relaxed tone of voice he explained that it is a no-kill organic zone, and certainly absolutely no toxic chemicals used in the area. He collects the snails and transports them elsewhere. Regarding the creepy crawlies, they just get washed off. He likes to maintain the organic food cycle, meaning, bugs become food for birds etc.
He mentioned several times that he likes the area pure from the energy perspective.
Well, I will be back next Saturday and get some seasonal, organically grown veggies and herbs.
Enjoy the pictures of the 'Community Edible Garden' near me.