It's cold and grey outside, just a typical wintery London day. You fancy going out?
You looked at me like, hey, let's stay in the warmth and watch some movies instead. Afterall, you just got here managing to find your way to my place via busses and the Tube ... the local nickname of the London Underground.
I put my coffee cup on the table and looked through my phone for any London attractions and things to do indoors. I love museums, but I just fancied something different .... like, "You know what? What about the Barbican?"
The Barbican Conservatory in London ... the secret botanical garden, a hidden gem and an absolutely magical happy place. This space will transport you to feeling like you're out in the great outdoors, despite the relatively chilly temperatures outside.
Verdant foliage cascades from walls to floors, creating a calm atmosphere that'll have you forgetting that you're still in the centre of London.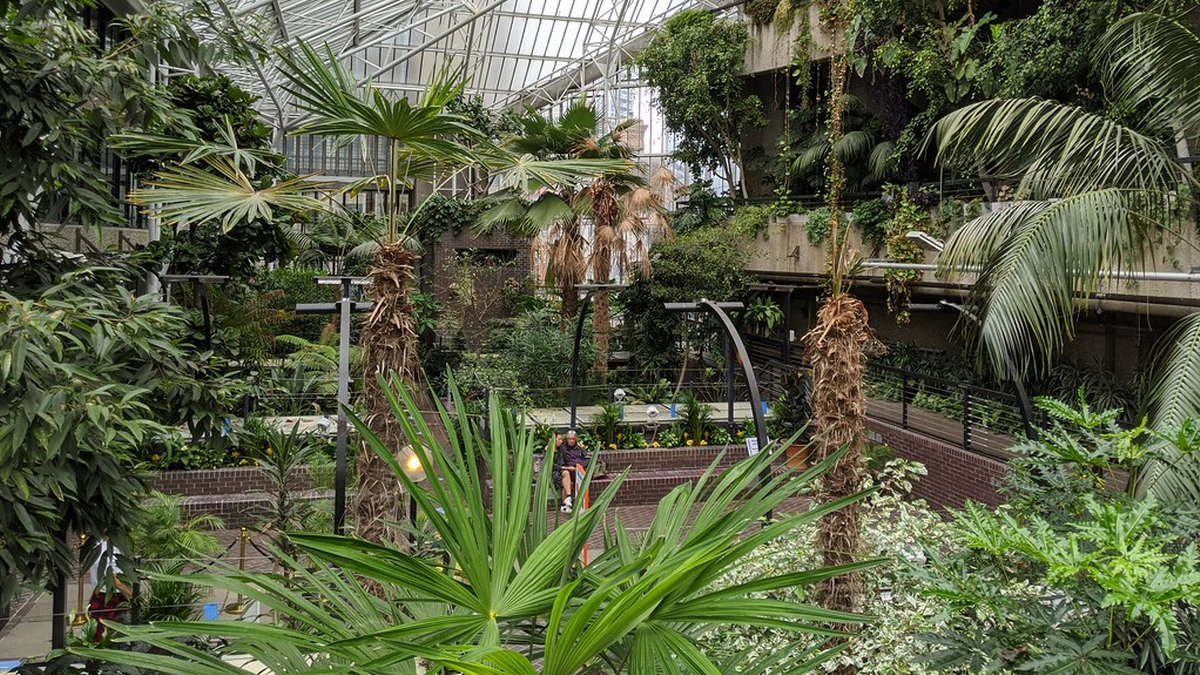 It's a glass-roofed, leafy sanctuary that features tropical plants and trees, birdlife and exotic fish.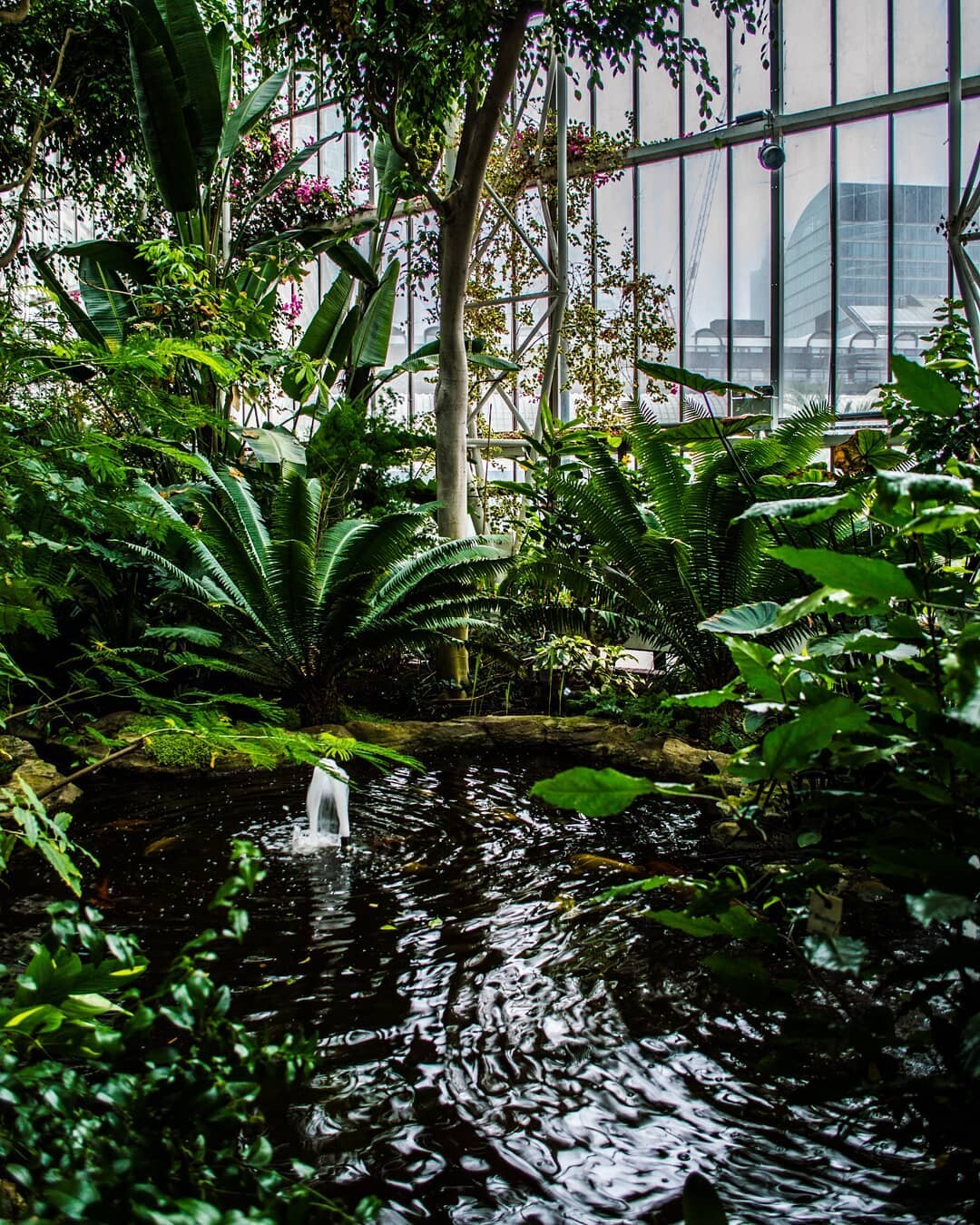 The Barbican Conservatory is the second largest conservatory in London (the largest is Kew).
The Conservatory is open on selected days of the week, from 12pm. We have plenty of time to get there.
Is there a place we can sit down to munch, you ask?
Well, yes, there is the Terrace, it's a magical space overlooking hundreds of tropical plants.
Let's go! We map out our journey and get out at Barbican tube station.
You have already seen the signs to the 'Barbican Centre'.
Not far, we follow the steps with 'Art Gallery' above them.
We are both excited as we get to the Sculpture Court and see the sign for the Conservatory.
Here we are. The humid fragrant smell is something I love and miss having lived in South East Asia for many years. It's time to deeply inhale and take in the relaxing beauty.
Such a wonderful escape, full of aroma of the tropical plants, right bang in the middle of town ... especially when it's cold outside ... time to take off the coat from the wintery temperatures, and just enjoy.
As we make our way back to my place, you mention, "You know what? I am glad we did venture out!"
Are you coming along to the next London excursion?