A VITAMIN COCKTAIL AT ANY TIME IN THE YEAR THAT FEELS LIKE YOU'RE IN THE SUNNY WARM TROPICS … SO GOOD!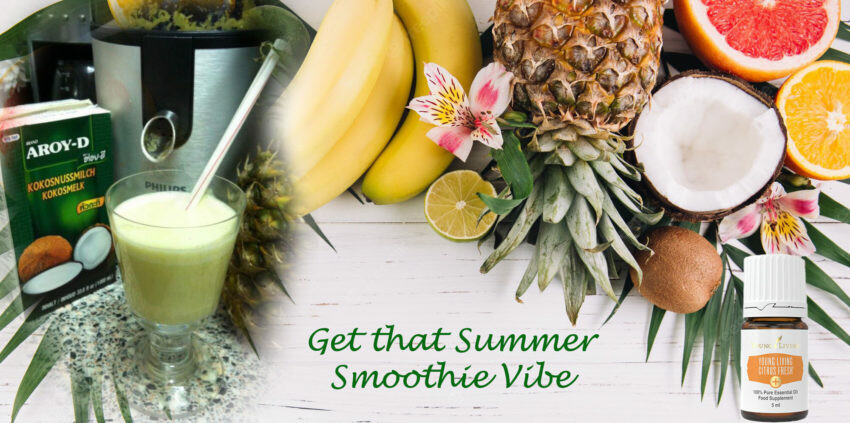 You may be a morning smoothie person, having your nutritious boost for breakfast....
I tend to have my smoothies later in the day, e.g. for lunch with a super salad. Let me know when you love your smoothies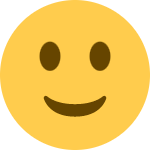 OK, here is the recipe:
2 inch slices medium size pineapple
1/2 mug coconut milk
1/4 peeled banana
1/4 mango (de-stoned)
3 drops of 'Citrus Fresh'
1 handful crushed ice (optional)

Juice the pineapple and pour into blender. Add the banana, mango, coconut milk and ice (optional)
Bursting with potassium, this smoothie really supports your healthy nervous system and regular heart rhythm. It's also rich in vitamins B and C, folic acid, magnesium, 'good fats', as well as iron and calcium.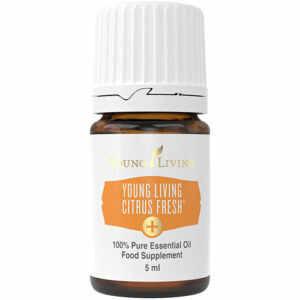 • Orange essential oil• Tangerine essential oil• Grapefruit essential oil
• Lemon essential oil
• Mandarin orange essential oil
• Spearmint essential oil
If you use 100% pure essential oils which are FOOD SUPPLEMENT grade, you are perfectly fine. Read the label! If it doesn't say 'Food Supplement' on the label, DO NOT INGEST!! I use food grade essential oils in my cooking all the time, and they are wonderful and full of vitality and health giving properties.
If you wish to get your own and purchase them at a wholesale 24% discount,
please contact me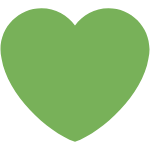 Joyful Blessings