What a year this has been

! A year full of excitement, joy, lifelong unforgettable memories, but also a year with challenges, hopes that we're dashed, things that can't be changed which called for acceptance, compassion and forgiveness.
There is always the one and the most important only one that can be changed, and that is You - and I

… how we responded to situations, how we grew 'because' of whatever came our way, how we
dealt with challenges and became stronger and maybe more compassionate persons.
You might have had moments when it seemed easier to give up, I had them, too; when it seemed that no matter how hard one tries it still felt like climbing up a downhill escalator with little or no progress.
But we, nonetheless, did our best! We did not surrender to our weaknesses, imagined defeats and fears, we soldiered on regardless. We kept the faith.
We are still standing and taking step by step forward. It is progress not perfection after all!
The door to a new year and a new season is opening for all of us. What is your dream, your cherished desires to come true?
I know for myself it means a determined move toward expansion of realised possibilities. In a few weeks, February 8th, I turn 70. I decided that with my now 30+ years left on this planet I will make the best of it!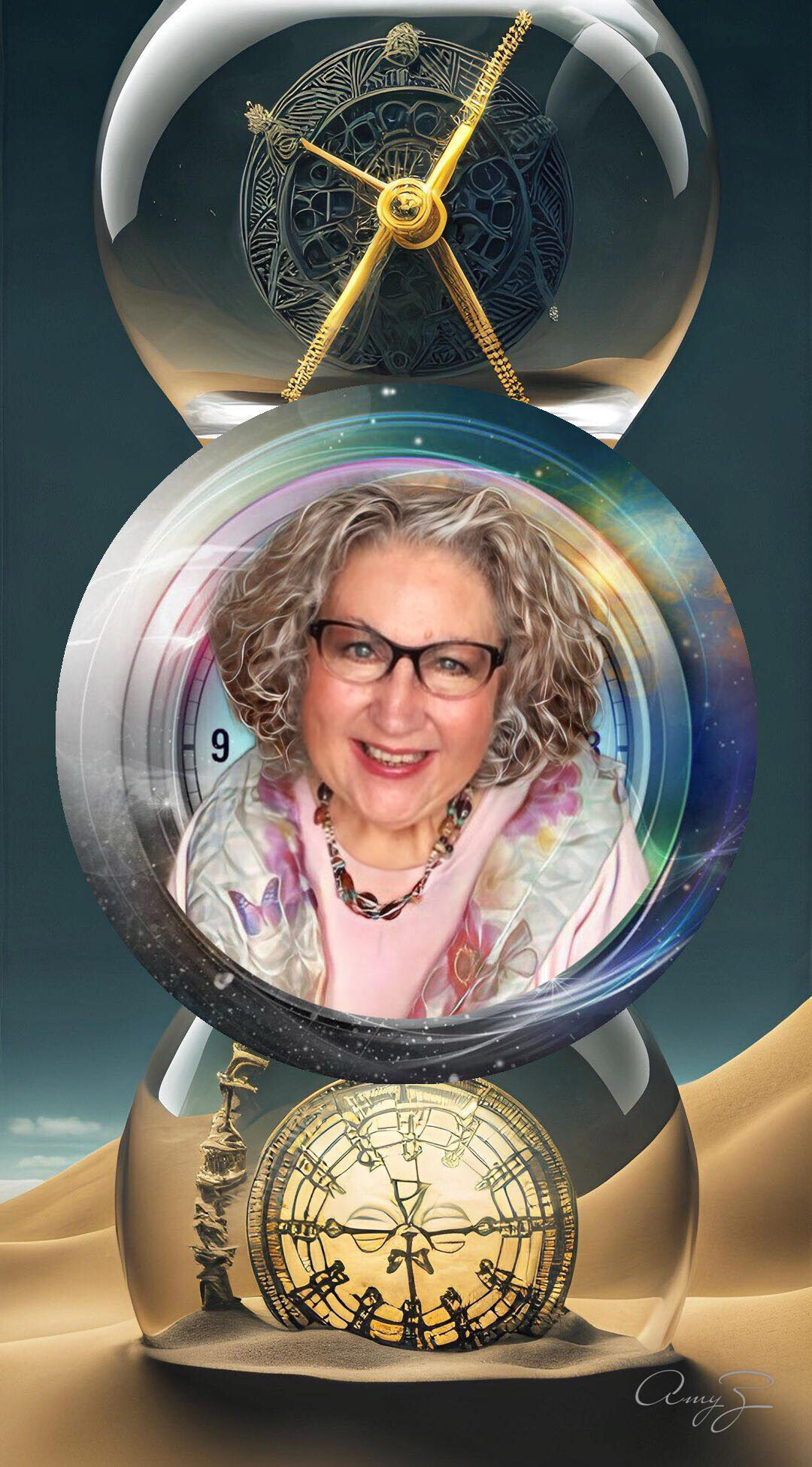 When one and a half years ago I died and was brought back, after I experienced a NDE, I knew that there was a reason that I was granted another opportunity … another opportunity to learn to love deeper, bring more hope, bring more light into a dark world, bring more compassion and healing, bring more joyful sunshine and dreamy playfulness.
I know that I choose to be authentic with my own gifting, even when some people don't get what I am offering, when I fearlessly open my hands, heart and knowledge with what I know for sure works, be it the products I use and recommend, or the healing arts from my private practice.
…. when I fearlessly ignore naysayers who scoff at home based endeavours that potentially can bring security and material safety in these times of uncertainties, heralding the possibility to go from surviving to thriving.
I dream to bring this mission of a future of hope to all who choose to lock arms with me, and together we work towards changing and enlighten our part of the world!
I wish to thank everyone of you who have walked with me so far, and to everyone who will join me in serving those divinely sent to us. Together we will not be defeated, together we are strong, together we will rise and take our place!
I joyfully anticipate serving you and moving together as one into a most blessed future! Together we will do it!
Wishing you a most exquisitely healthy and successful 2023, a time when living consciously out of our overflow is a legacy game changer for generations to come.
All my love,