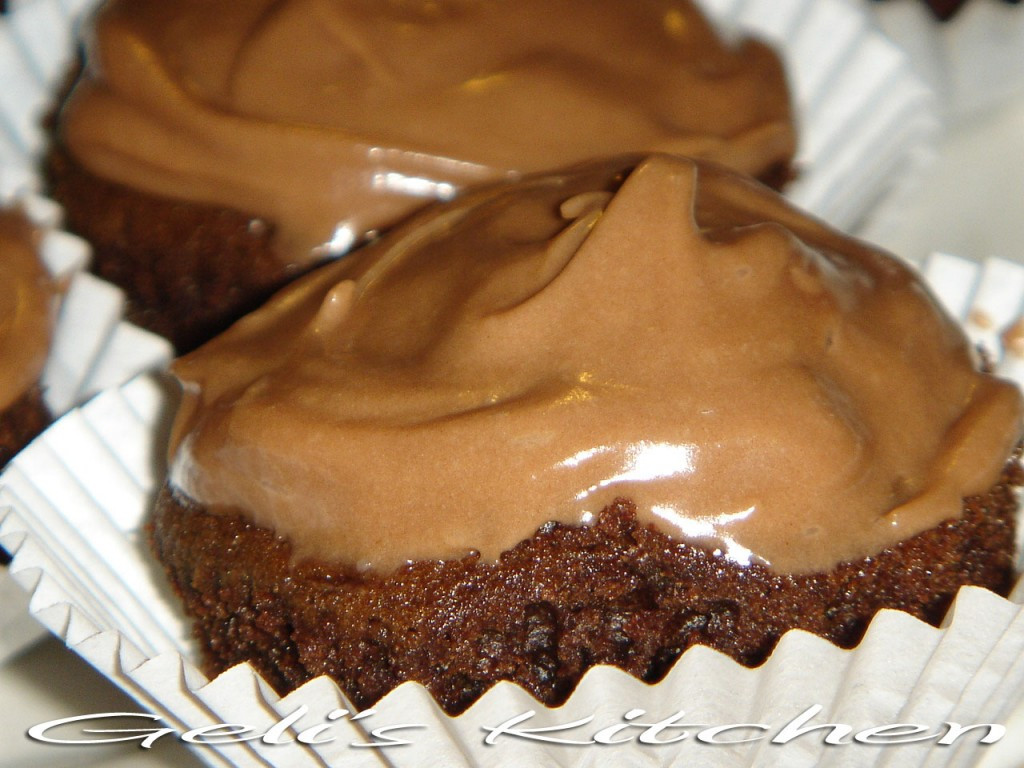 These cupcakes my daughter Charis baked yesterday, too. I must say they were incredibly delicious. We could not stop licking our fingers *accidentally* dipped into the Nutella cream cheese icing. The cupcake base is beautifully chocolatey moist.
Chocolate Cupcakes
Ingredients:
115g good quality dark chocolate (70% cocoa solids)
85g unsalted butter, at room temperature
175g soft dark brown sugar
¾ tsp bicarbonate of soda
250ml semi-skimmed milk, at room temperature
1 tsp good-quality vanilla extract
Method: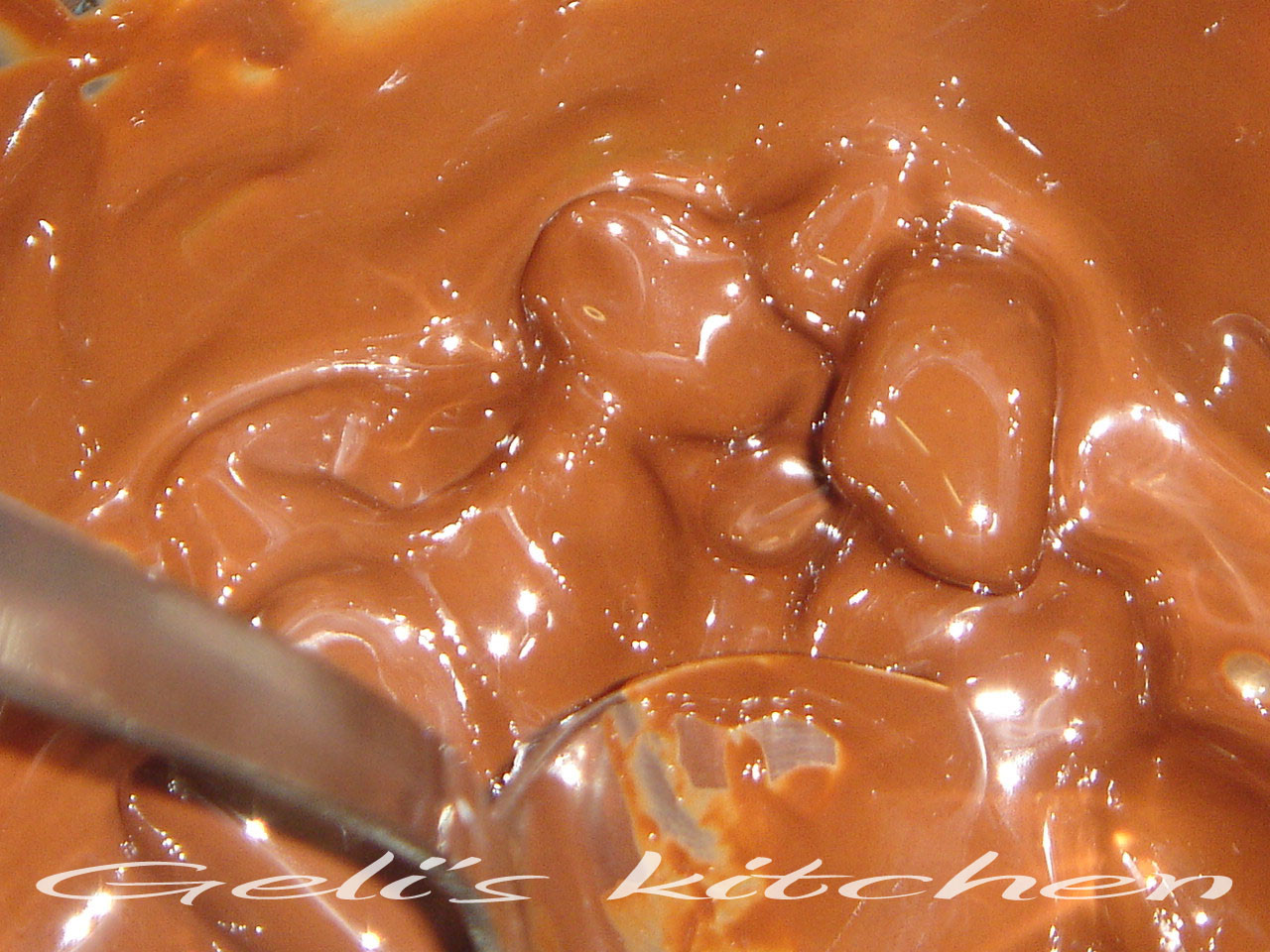 melting dark chocolate - the light reflection from the camera flash makes it appear to be milk chocolate. It was high grade dark chocolate
Preheat the oven to 170˚C (fan)/190˚C / 375˚F /gas mark5 and line a couple of 12-hole muffin trays or four 12-hole mini muffin trays with the appropriate size cupcake cases.
Break the chocolate into pieces and melt. Put the pieces in a heatproof bowl or glass jug over a saucepan of barely simmering water. Stir occasionally until it has completely melted and is quite smooth. Stir in the two heaped teaspoons of instant coffee into that mix. Leave to cool slightly.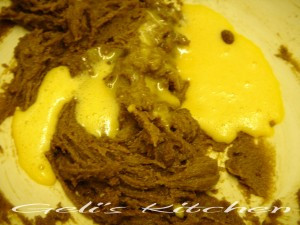 In a large bowl cream the butter and the sugar until the mixture is pale and smooth, which should take 3-5 minutes using an electric hand mixer. In a separate bowl and with clean beaters, beat the egg yolks for several minutes. Slowly add the egg yolks to the creamed mixture and beat well. Next, add the melted chocolate to the mixture and beat well.
Combine the flower, baking powder, bicarbonate of soda and salt in a separate bowl. Put the milk in a jug and add the vanilla extract to it. Add one-third of the flour to the chocolate mixture and beat well. Pour in one-third of the milk and beat again. Repeat these steps until all the flour and the milk have been added.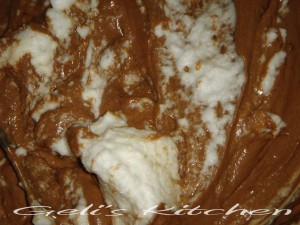 In a clean bowl, whisk the egg whites until soft peaks start to form. Carefully fold the egg whites into the batter, using a metal spoon. Do not beat or you will take all the air out of the mixture.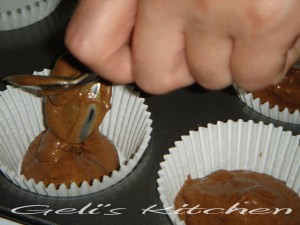 Carefully spoon the mixture into the cupcake cases, filling them to about two-thirds full. This is a fairly liquid batter, so take care when spooning out as it can end up being very messy!
Bake in the oven for 20-25 minutes (regular size) or 15 minutes (mini size). To check they are cooked, insert a skewer in the centre of one of the cakes – it should come out clean.
Remove from the oven ad leave the cakes in their tins for about 10 minutes before carefully placing them on a wire rack to cool. Once they are completely cool, ice them with the Nutella cream cheese icing.
For the Nutella cream cheese icing: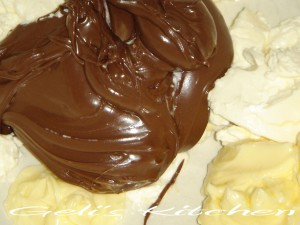 Ingredients:
57g butter, room temperature, cut into cubes
227g cream cheese (Philadelphia), room temperature,
340-450g powdered sugar, sifted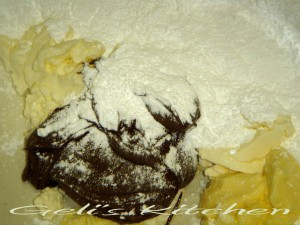 To make the icing, beat the butter and cream cheese with an electic hand mixer on medium high for 3 minutes, until light and fluffy. Beat in the nutella and vanilla until completely incorporated. (Actually we just mixed the Nutella, butter and Philadelphia in one go).
Gradually beat in the powdered sugar until desired consistency, until stiff peaks are reached.
Spoon the icing on the cupcakes.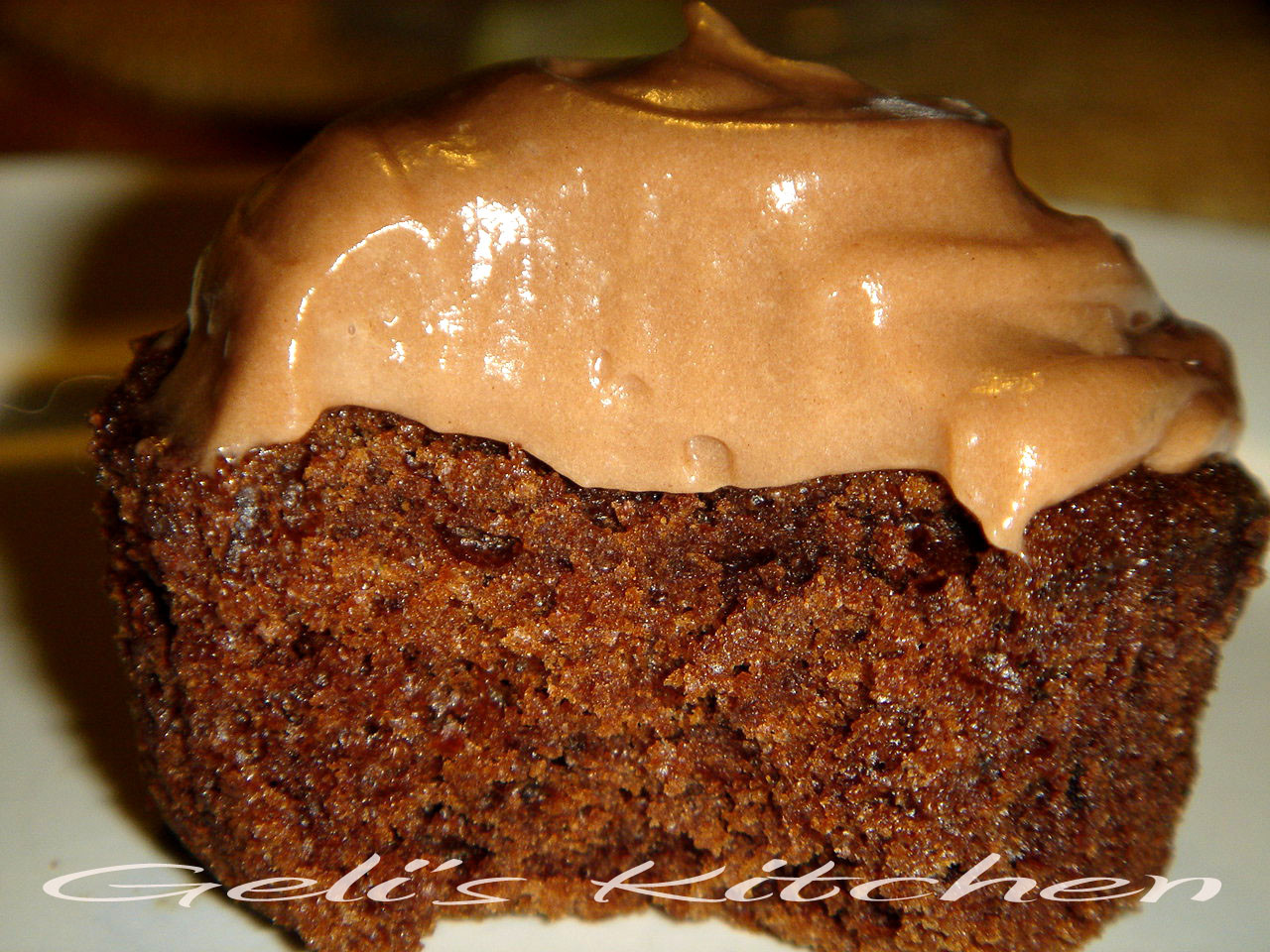 Ready to bite into this thing!
Comments
Oh my. Chocolate and nutella, i'm in heaven.

That is one gorgeous cupcake… Heavenly in fact:)

Oooooh !! All you have to do is mention Nutellla and I'm sold. Wonderful cupcakes

!!

Wow! I'm not sure how I got here but I'm sure glad I found you! There are some really great and interesting recipes here. The cupcakes look wonderful! Your basic hummus recipe is just what I've been looking for as well. I followed and bookmarked you.