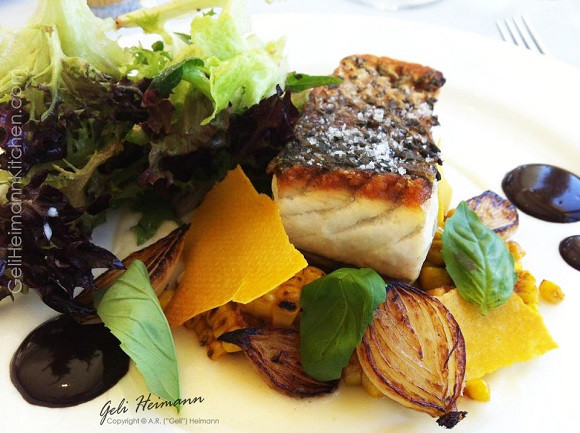 Not just a delight to the eyes! This WA Barramundi dish is created with smoked corn, pearl onion, wakame, bitter chocolate and popcorn cream!
… and the dining experience at the Bathers' Pavilion, Balmoral, was equally stunning.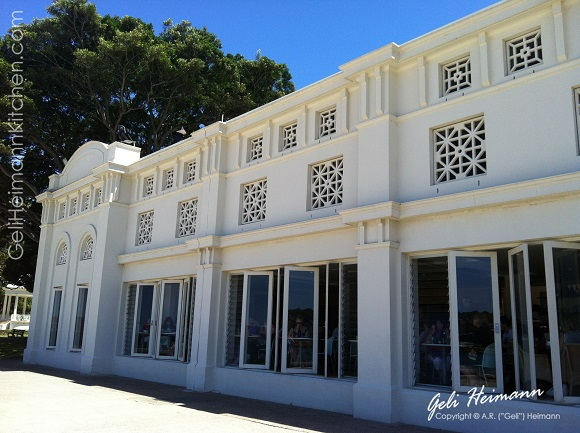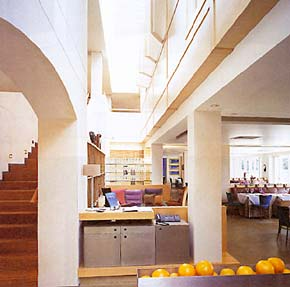 Image: Ross Honeysett
The Sydney
Bathers' Pavilion
at Balmoral is a most relaxing place providing the atmosphere of an elegant stylish eating house with a contemporary modern feel of Scandinavian-Zen minimalist sensibility in the interior circulation zone, plus a strong traditional modernism, drizzled with Greek-island eclectic enlivened in this 1928 heritage building.
The Bathers' Pavilion – a Moorish white ornament designed in 1928 by Mosman council architect Alfred Hale displays classic Mediterranean influences, employing elements and finishes common to the 'Spanish Mission' style.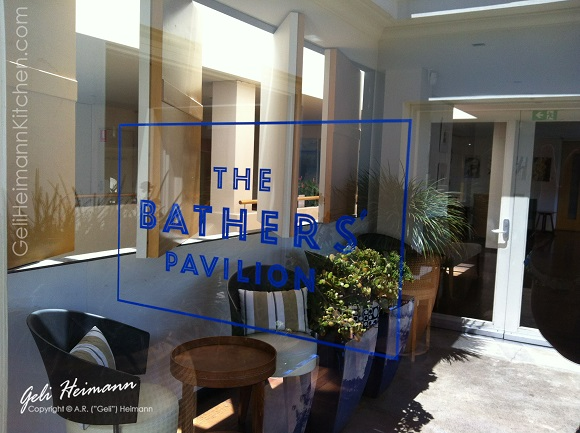 The glass fronted entrance allows to take a peek view in what almost looks like a retro home environment with cozy chairs and cushions.
Writing about The Bathers' Pavilion at Balmoral and their exquisite food, necessitates me posting at least some pictures about the immediate surroundings and oh so lovely beachscape: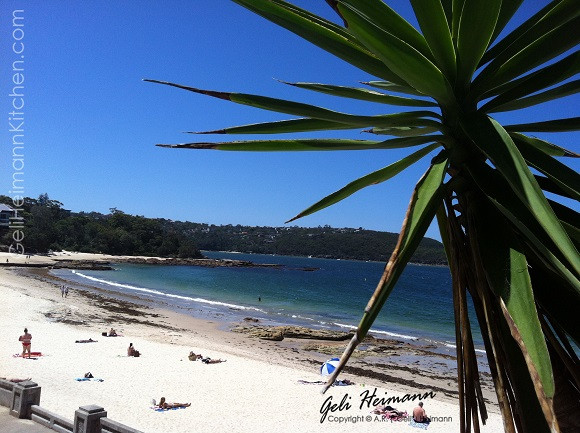 View over the beach from The Bathers' Pavilion itself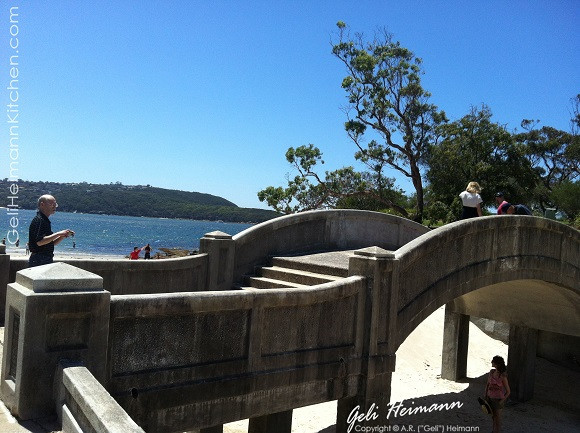 Across a little footbridge on the side of the Pavilion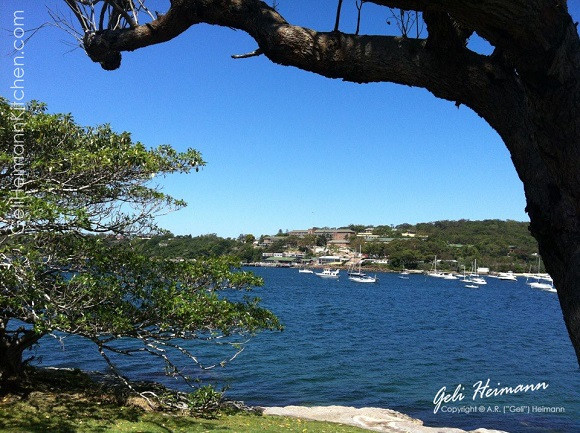 The footbridge leads to another vista of the many different seascapes of Sydney
Last not least, this is a food blog after all, some of you reading this might not know what a barramundi is … it's an Asian sea bass, which can get surprisingly large!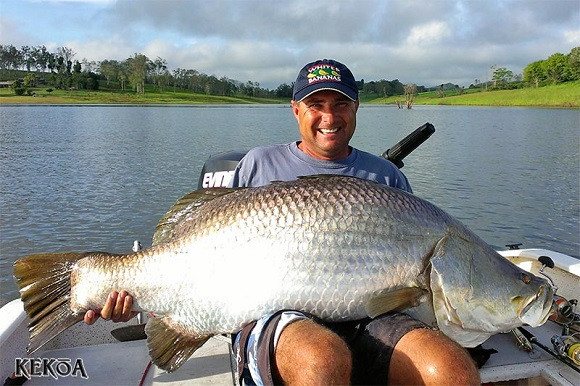 … and here is some more information for you, should you be interested: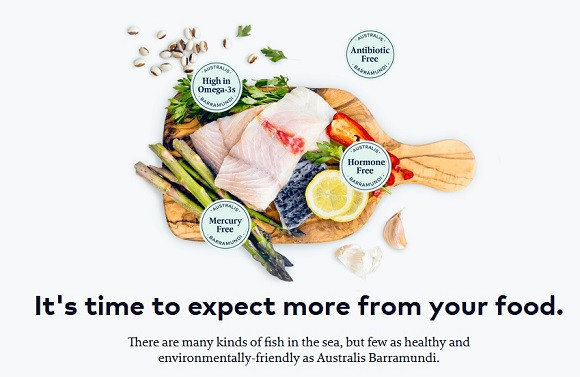 So, if you happen to be in Sydney,
or visit that part of the world at some point, do check out this amazing eating place at Balmoral … and try their barramundi dish